News
The benefits of natural thin stone veneer and where to buy, also how to choose - 2018-04-18 17:43:23
Many people to do their projects, whether complete construction or home improvement, using natural thin stone veneer and there is good reason it has proven to be a great, affordable alternative finish that has a natural look. It can be used for all kinds of projects including walls, sidewalks, interiors, terraces and even paving walkways. As a homeowner, you will be choosing one of the best and longest lasting finishes if you choose to use thin veneer stone. Let us look at some of the benefits in detail:
It is long lasting. If you think that brick will last longer you are wrong. Thin veneer lasts just as long and requires little or no maintenance over the years.
It is very light. This means that it is easy to deliver at the construction site, it is easy to work with and best of all, contractors tend to complete their projects faster because the material is easy to install.
It is natural looking. Many people want their homes to look natural both on the outside and the inside and natural thin stone veneer is a good way to achieve this. The other great thing is that it doesnt discolor with age.
It is highly affordable. If you are having a problem affording full size bricks then you should know that natural thin stone veneer costs far less sometimes as much as 3 times less. It also helps you cut overall labor costs because your project is finished faster.
The stone is veneered by the vendor so you don't have to bother with any special equipment.
As it is light, this is the perfect finish when there are load concerns on walls. It can be added without altering much in terms of weight.
It can be used with a variety of other finishes. The beauty of thin stone veneer is that since it is natural it can be made to look great with almost anything. If you want to improve the look of one of the walls in your home, for instance, you don't have to touch the finishing on the rest of the walls just install thin stone veneer and you have a brand new and much improved look.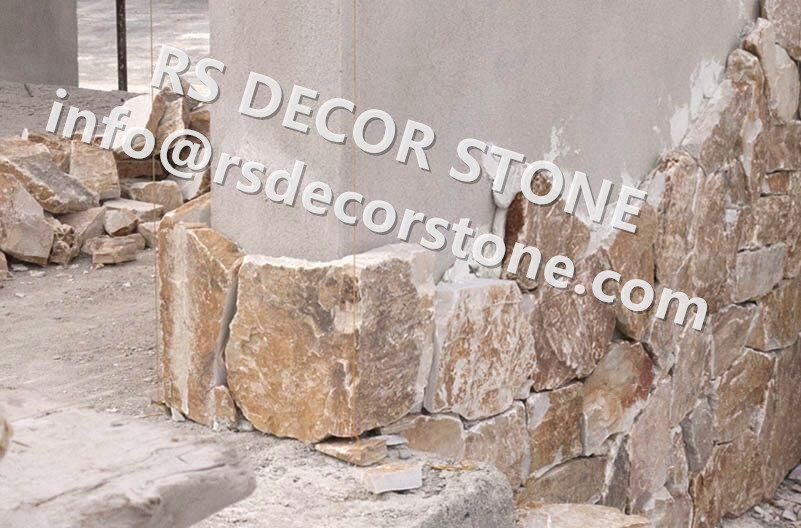 Where should you buy natural thin stone veneer?
It is important that you find a vendor who will give you a good deal. Since there are many of them around you may have to narrow the list down by talking to them and looking at their products. The important thing to ensure is that your thin stone veneer will be delivered at your construction site without much fuss and that the vendor sends along people to get it off the truck and into your storage area. Depending on the size of your project you may also want to find a vendor who can give you reasonable discounts. You should also look for a vendor who is close to your site as this reduces transportation costs.
What should you look for when buying natural thin stone veneer?
This finish is natural so there is not much that you should watch out for. That said, the vendor should ensure that his veneers are cleaned up a little without losing their natural look. This allows for direct installation without builders having to chip and shape the veneers.